All Occasion Films and Slideshows
Garland High School - 2017 Football
SECTION 2 - Video might take a while to load. It is a large file. If it starts and stops, pause it and wait a few minutes then restart. Please note that the quality on the web is much lower that the actual DVD.
Section 1 Click Here
/
Section 2 Click Here
Let us preserve your memories today!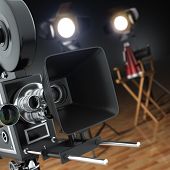 © 2015 King Productions, Inc.